Piratdresin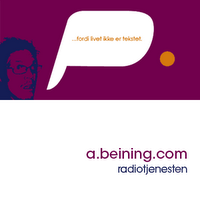 Piratdresin
INTRO:
Vi har alle hørt om pirattaxier, men piratdresiner er kanskje mindre kjent. Dresin, er dette fremkomstmiddel som går på jernbaneskinner ved hjelp av rå muskelkraft. Vi i Radiotjenesten fikk oppleve en aften helt utenom det vanlige med dresinpirat, Mohammed.
UTRO:
Det var tjenestemann Beining som kom til bunns i denne saken. Riktignok er piratdresin et miljøvennlig alternativ, dog tar vi i Radiotjenesten strek avstand fra enhver ulovlig aktivetet!
It was broadcasted the 30.3.2007 on Radio Nova FM 99,3 at 12.30.
Download / Listen here!
Subscribe to this podcast via iTunes!
Labels: podcast