Erling Lae synger "Eneste i byrådet"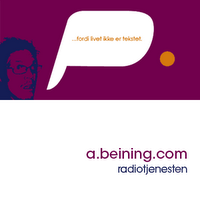 INTRO:
Radiotjenesten har fått tak i en en piratkopi av Erling Laes debutsingle. Og her hører man virkelig at slangordboka er helt up-to-date hva angår bruk av homo uttrykk. Singelen heter "Eneste i byrådet". Dette er altså en verdenspremiere!
UTRO:
Erling Lae med Rune Gerhardsen i vakker harmoni der med sangen "Eneste i byrådet". Utgivelsesdato for albumet "Litt blå, mest rosa" er foreløpig usikkert. Men vi gleder oss stort!
It was broadcasted the 2.2.2007 on Radio Nova FM 99,3 at 12.30.
Download / Listen here!
Subscribe to this podcast via iTunes!
Labels: podcast