"Google" city guides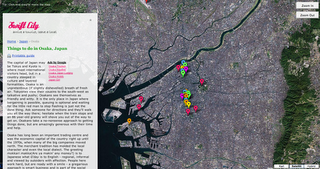 Powered by Google Maps, Swift City is a quite cool online city guide. Browse the web and zoom in to the place of interest. Ah, no. Acctually, as this site is quite new, there hardly are any places to read about. Shame, but maybe you want to write your own reviews for them?
http://www.swiftcity.com/

Osaka on your left.