Internal joke for nerdy designers: Design Police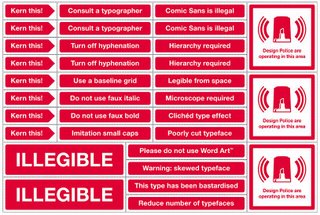 Extremly funny templates for designers who think that just because you have the tools (Adbobe CS), means that you know design.
Download template for sticker production and let people know what you think about posters, ads, etc. that you see everywhere around you.
http://www.design-police.org/