Style of the season: New Rave
Ok, no question about what colours and style we ought to follow the next months: Its New Rave with neon colours and a happy mix of the 80s and 90s rave. Klaxons sing the soundtrack well, BUT I think that somehow things become so similar. Just have a look at the screenshots of the Norwegian musicfestivals websites:
Øya
: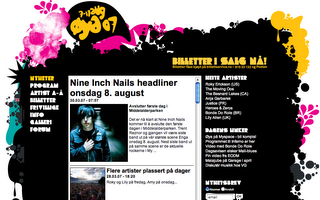 Quart
: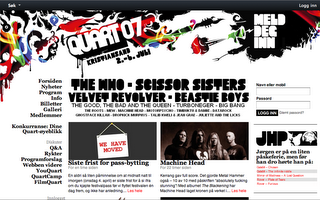 Hove
(not really the same colorscheme, but quite similar freaky illustration style to Øya):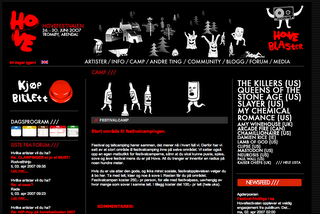 Oh, and if I have to choose festival:
Hove
has by far the best line-up. At least for my liking. Anyone want to join me!?