Pave have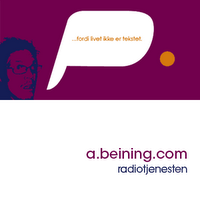 INTRO:
Påsken er over og mang en person har gledet seg over denne religiøse høytiden. Spesielt katolikkene. De har lyttet på pavens vise ord. Men for noen viser deg seg å være litt vanskelig å forholde seg til paven....
UTRO:
Det er ikke alltid like enkelt å være reporter, eller for den sakens skyld, intervjuobjekt. Dette kan tjenestemann Beining bekrefte.
It was broadcasted the 13.4.2007 on Radio Nova FM 99,3 at 12.30.
Download / Listen here!
Subscribe to this podcast via iTunes!
Labels: podcast