Kautokeino gir alt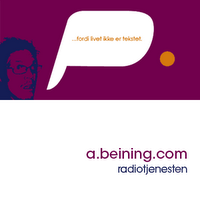 Kautokeino gir alt
ITNRO:
I Kautokeino er mangelen på leger så stor at Kautokeino kommune har tilbudt en legestudent som snakker norsk og samisk 60.000 kroner i året, såfremt hun forplikter seg å jobbe i hjemkommunen i to år etter turnus.
UTRO:
Etter mye om og men, klarte vi til slutt å lokke tilbake vår tjenestemann, Andreas Beining, fra gavmilde Laksevåg. Oppholdet brakte ham et hus i Malaga, en limosin og 20 Flaxlodd!
It was broadcasted the 23.2.2007 on Radio Nova FM 99,3 at 12.30.
Download / Listen here!
Subscribe to this podcast via iTunes!
Labels: podcast