Master i Dramatisk Skrivekunst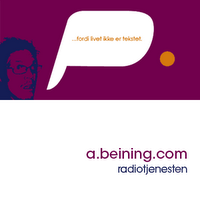 Master i Dramatisk Skrivekunst
INTRO:
Kunsthøyskolen i Oslo ønsker å opprette en ny master i dramatisk skrivekunst. Radiotjenesten har fått prate med en meget entusiastisk Master student.
UTRO:
Norsk samtidsdramatikk vil nok aldri bli det samme etter at denne studenten er ferdig med sin utdanning...
It was broadcasted the 16.2.2007 on Radio Nova FM 99,3 at 12.30.
Download / Listen here!
Subscribe to this podcast via iTunes!
Labels: podcast