Dansken hilser til meg!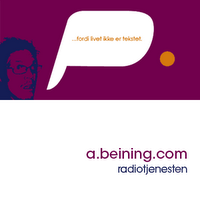 Da hadde jeg min siste ordinære live sending i Radiotjenesten. Min makker Troels Normann Mathisen lagde en utrolig flott hyllest til meg og min Nova innsats! Tusen takk!
It was broadcasted the 9.11.2007 on Radio Nova FM 99,3 at 12.30.
Download / Listen here!
Subscribe to this podcast via iTunes!
Labels: podcast