Tanntasiske tannlegestudier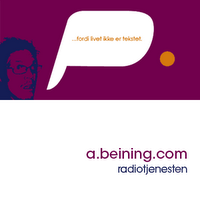 INTRO:
NOKUT, altså Nasjonalt organ for kvalitet i utdanningen, har nå ferdigbehandlet vurderingen av studiene ved odontologi på UiO. De har kommet fram til at de endelig oppfyller de faglige kravene. Radiotjenestens Arild Nøst Odland tok turen til UiO for å prate med en av tannlegene.
UTRO:
Dette var virkelig tanntastiske saker fra Blindern...
It was broadcasted the 2.2.2007 on Radio Nova FM 99,3 at 12.30.
Download / Listen here!
Subscribe to this podcast via iTunes!
Labels: podcast