Sex sells obviously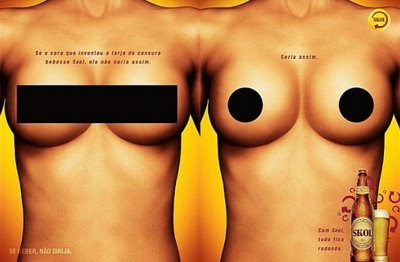 Skol beer from Brazil had this campaign some time back. The copy says (more or less): Left image: "If the person who invented the black censorship block would have had Skol, it wouldn't be like this." Right image: "It would be like this."
More of the same Skol campaign can be seen here:

Generally it seems that the further south you come (from Norway), the "hotter" ads get.
Just look at this ridiCULOus spot from the Spanisch ad agency The Farm for the softdrink KAS. The spot is called "Culo" (behind/ass/ or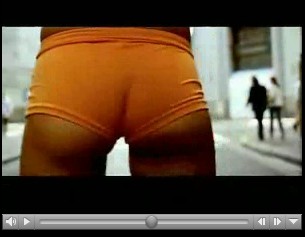 whatever you wanna call it). A girl runs around in the city, constantly close-up of bottom, she turns around and sess loads of guys following her, she drinks KAS, continues to run. Great concept to display a product! (kind of embarrassing that I was working as a Junior Art Director there at that time.. but trust me. The idea wasnt mine!)
See the spot here:
http://www.thefarmcf.com/tv/Kas_Culo.html
But it can also be done in a more subtle and humours way. Just look at how Post-it did it: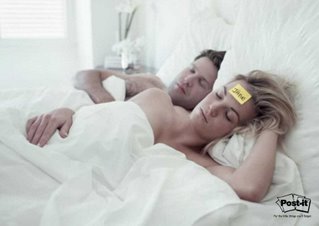 Labels: advertising