OSI Bading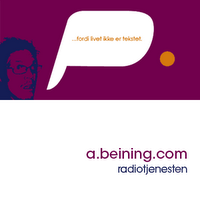 OSI Bading
INTRO:
Tjenestemann Robin Sande elsker vann, men følte seg ikke helt hjemme på Domus Atletica hos OSI Svømming...
UTRO
Beining og Sande tok badeturen og pratet med OSI Svømmings Silje Folkeson. Beklager, til de av dere som følte at hun reperterte seg litt...
It was broadcasted the 4.5.2007 on Radio Nova FM 99,3 at 12.30.
Download / Listen here!
Subscribe to this podcast via iTunes!
Labels: podcast