Fadderuka Medisin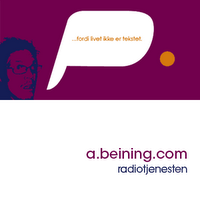 Fadderuka Medisin
INTRO:
Rotteslikking, naken dansing, bare litt av hva medisinstudentene må gjennom i fadderuka
UTRO:
Vi kan være enige om at de må skjerpe seg, men kanskje ikke akkuart på samme måten som generalsekretæren...
It was broadcasted the 2.2.2007 on Radio Nova FM 99,3 at 12.30.
Download / Listen here!
Subscribe to this podcast via iTunes!
Labels: podcast